The Best Exam Simulator For Certification Exam Preparation
How to prepare yourself to certification exams?
Easily!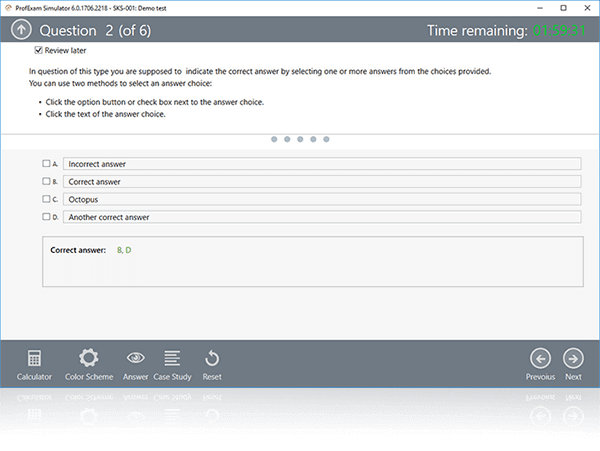 Friendly, Clear, Contemporary Design
All elements of the app's user interface are properly positioned, so nothing will distract you during the testing.
Simple Questions
What an exam can be without questions where one needs to check the correct answer?
ProfExam Simulator supports 3 major types of simple questions:
Single choice
Multiple choice
Filling in blanks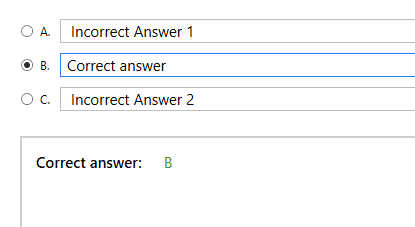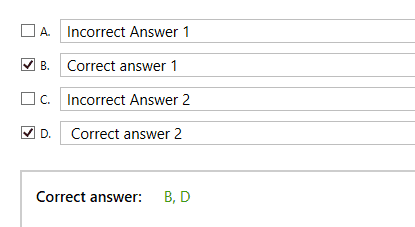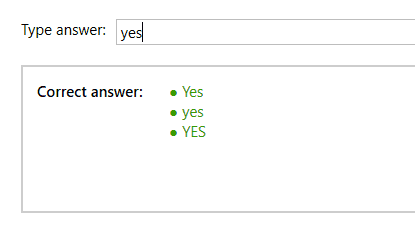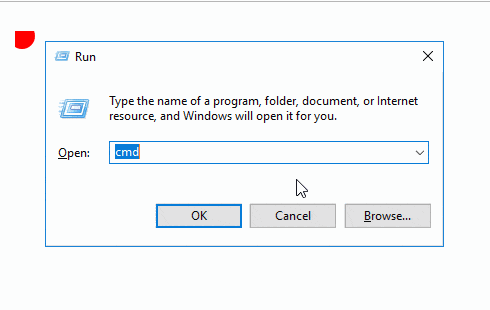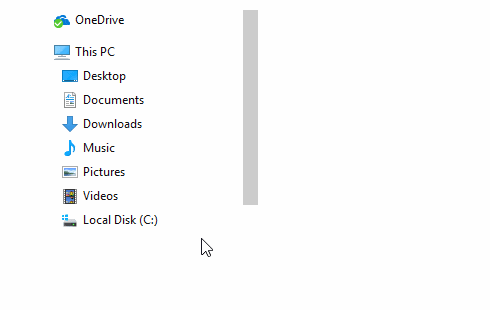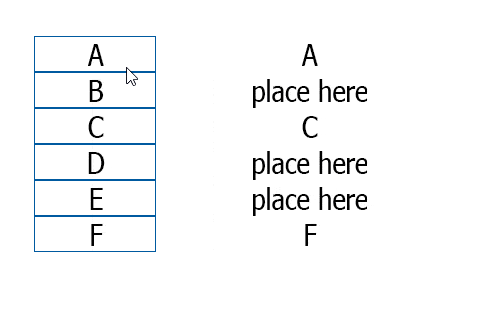 Interactive Questions
Sometimes it's much easier to click on or select the correct answer on an image than to type many words. So, along with the knowledge you will also need the mouse to give the answer here.
Point & Shoot
Place the mouse pointer in the right position over the image.
Hot Area
Mark the correct variants of the answer.
Drag & Drop
Drag the answer to the right position on the image.
Sessions
Your exam history
ProfExam Simulator stores all your sessions along with the answers and the results.
Want to see how you answered the questions earlier? Just open the required session, and it will be restored in full.
Storing sessions
Not only complete sessions can be restored. You can pause on your exam at any time and later resume it from the point where you had dropped.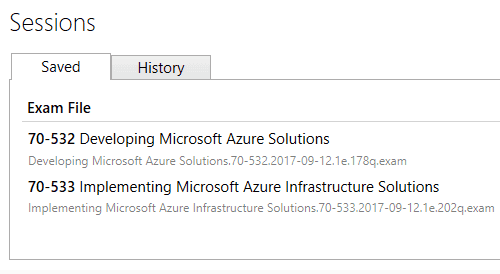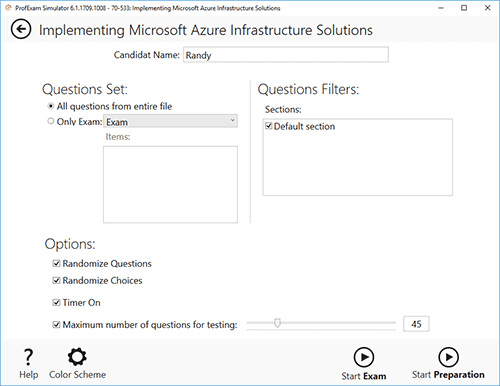 Session Setup
Flexible configuration of testing parameters
To better prepare yourself to an exam, you should know the correct answers, not the question and the answer numbers. You can configure your session to prepare yourself to the exam most efficiently:
Display questions in a certain order or randomly
Toss answers or leave them intact
Hide or show hints during the testing
Enable or disable session timer
Specify the number of questions in the new session
Testing Modes
ProfExam Simulator can run in two modes.
Self-preparation
When taking this test, you can view the correct answers. If you doubt about your choice, you can view the correct answer.

Virtual exam
This mode is made for assessing your knowledge. No hints or correct answers can be seen until the testing is finished.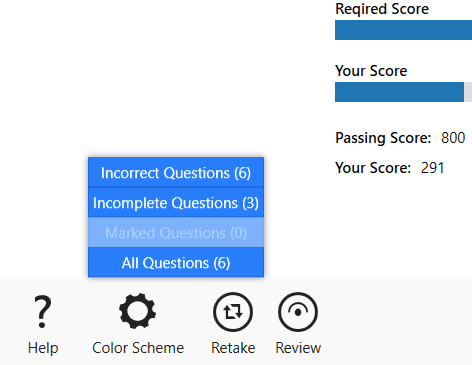 Reviewing Results
Review Exam
Once your testing is finished, go ahead and review your answers. For your convenience, you can select:
All questions in this session
Questions with incorrect answers
Questions where you have given no answers
Questions you have marked
Retake Exam
Yet another handy feature - take another exam but with just the questions where you have given incorrect answers.
Customizable Interface
Make your testing process comfortable. Adjust the font size and the appearance of the simulator right when you are taking the test.
This feature is always available, and all changes made with it take effect immediately.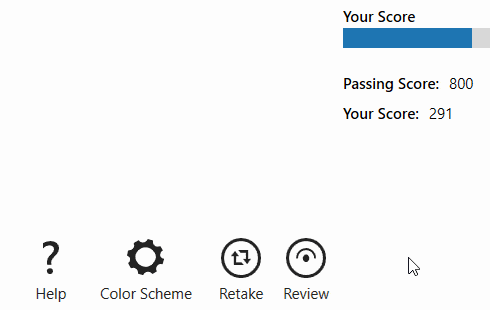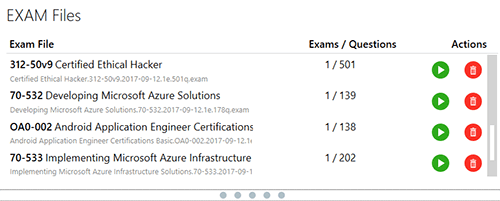 File Management
Your exam files will no longer get lost. Even if by accident you delete them from the disk.
Just open any *.exam file or drag it to the application, and you no longer need to worry about the safety of it.
All Questions at Once
Sometimes it's simpler to skip a question and leave it for later. To ensure that no unanswered questions have been left, ProfExam Simulator allows you to view all questions on a single screen.
The list displays all marked and unanswered questions. Just as it is in the real life, each unanswered question negatively affects the final score. ProfExam Simulator helps you avoid that.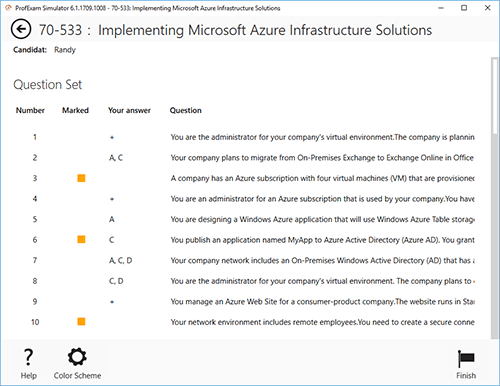 ProfExam Simulator Has No Limits
If you used similar solutions for preparing yourself to certification exams, most likely you faced the problem of the limited number of files that can be opened (per hour/day/week/month).
ProfExam doesn't have such restrictions. Open as many files as you need.
Try ProfExam Lite
Available Platforms
Buy Now Just for $29.95
Lifetime license