This solution includes both the Exam Simulation and the Exam Builder. The latter is a simple and convenient tool for creating and editing your own exams.
Do you need to pass an exam? Prepare yourself for a test with the best Exam Simulator.
Select Edition of ProfExam


ProfExam Pro
Exam Builder + Exam Simulator
You need to take exams from existing exam files and you want to edit or create your own exams.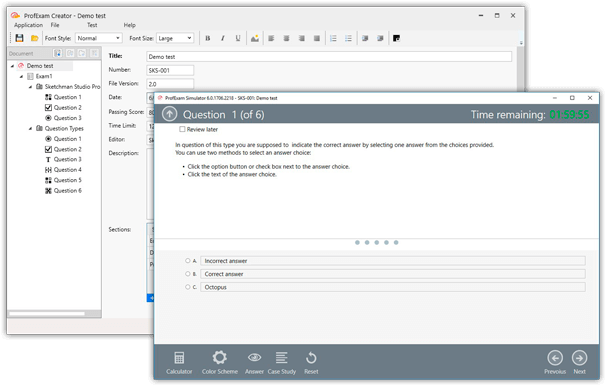 Features
Take test from existing exam files
Create your own exam files
Import exams from TXT/RTF/PDF formats
Edit existing exam files

ProfExam Lite
Only Exam Simulator
You only need to take exams from existing exam files.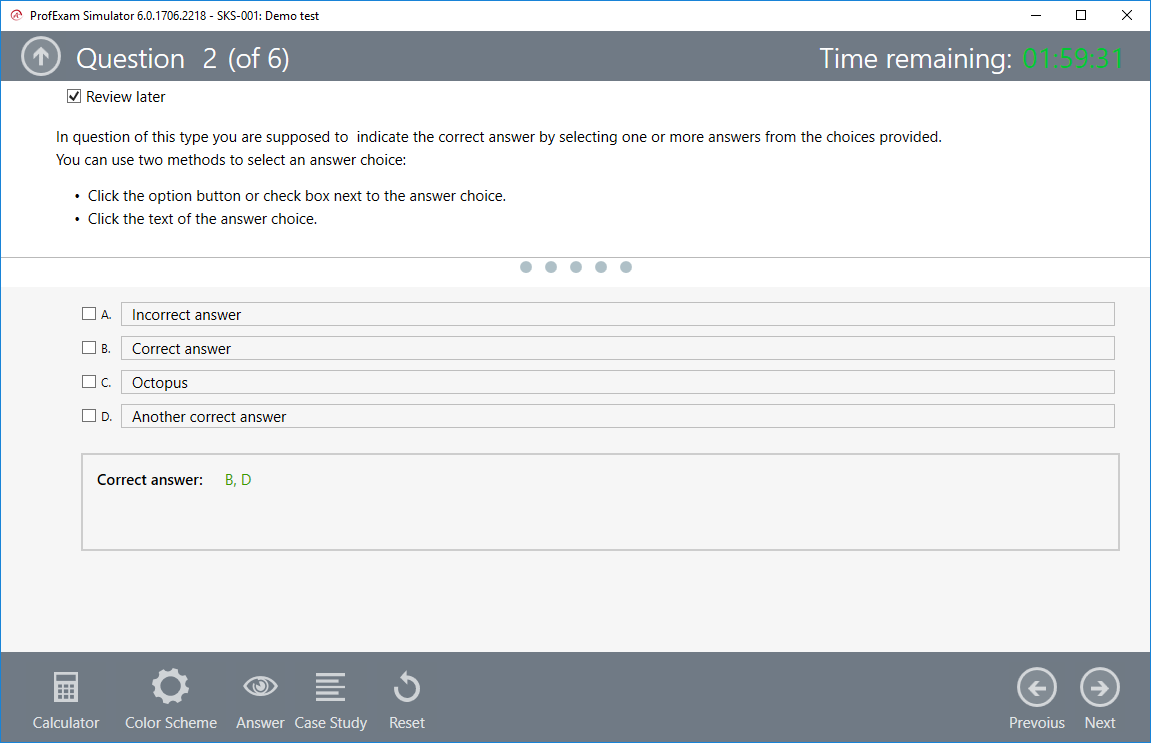 Features
Take test from existing exam files
Limited Time Discount Offer - 20% Off
Limited time offer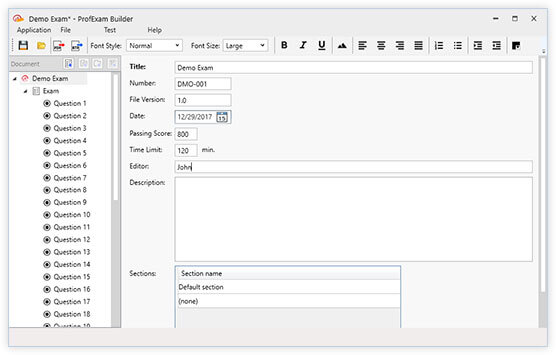 ProfExam Buider
Create your own tests
Visual Exam Editor
Visual exam editor will help you create your own full-featured tests with rich text and images.
Import from RTF & PDF
Exams in PDF or RTF can be easily converted into the EXAM format. That allows you to edit the exams and then play them back with the internal exam player.
ProfExam Simulator
The best simulator for exam preparation
Session Configurator
Configure the session before taking the test to hide or display the hints, shuffle questions and answers.
6 Question Types
Single choice, Multiple choice, Fill in the blank, Hot spot, Hot area, Drag & drop.
Result Review
Review your answers and compare them with the correct ones when the testing is over. Reviewing answers is just as important when preparing to take an exam.